Diode lasers for hair removal. Repair, spare parts, online advice on repair. Recommendations for new diode lasers. Cooperation.
Good afternoon. The Romshi.com  website contains information on the repair of diode lasers for hair removal. On the site in the blog section you can find examples of diode laser repairs performed.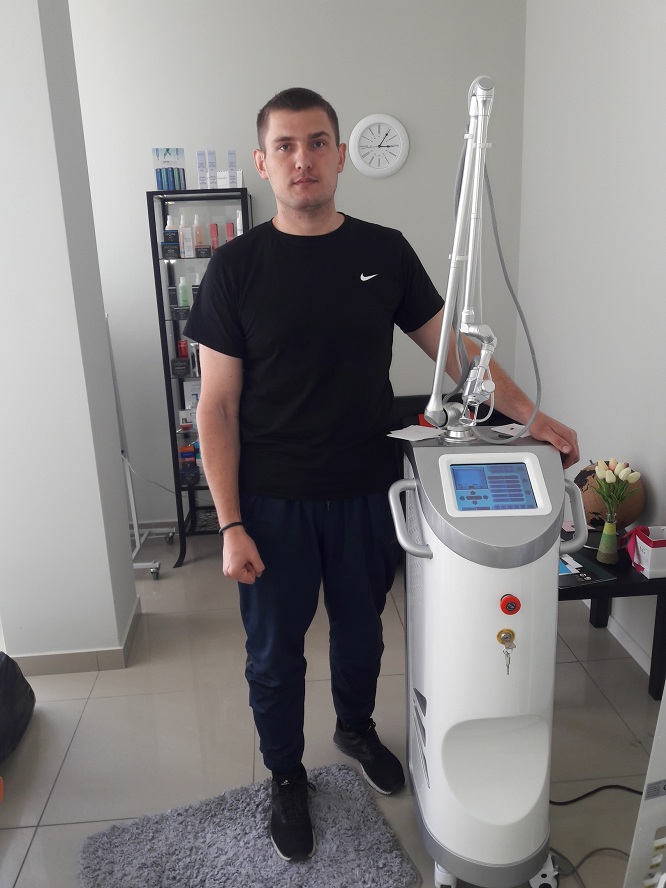 Romshi.com website provides photos and videos of spare parts for 808nm diode laser for laser hair removal. The spare parts catalog is constantly updated with information to find the right parts. You can send your inquiries to Sales Manager:
Whatsapp, Telegram: +7(918)0110234
E-mail: Адрес электронной почты защищен от спам-ботов. Для просмотра адреса в вашем браузере должен быть включен Javascript.
The photos below are examples of spare parts that I offer for repairing diode lasers.
808nm 300/500/600watts Diode Laser Stack MS Series DVS-MS-1003BAI DVS-MS-1006BAI.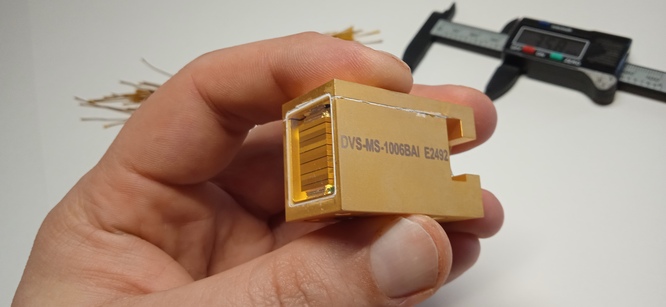 PZ Laser Diode Stack With Sapphire. Spare parts for cosmetic lasers. 
 The photos below are examples of defective parts of the diode laser hair removal handle.
In the photo on inspection of the handle from the adss fg2000b diode laser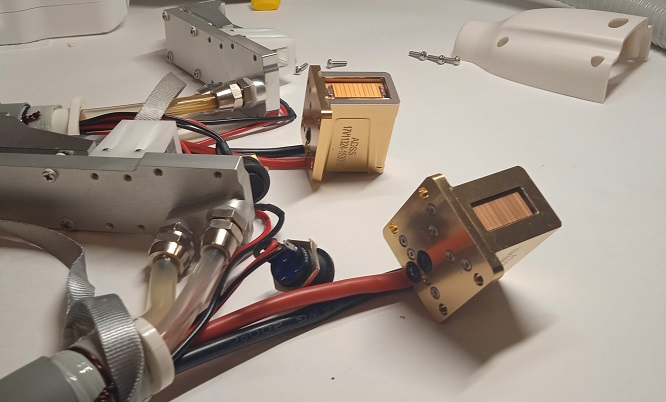 Pictured is a 300 watt diode stack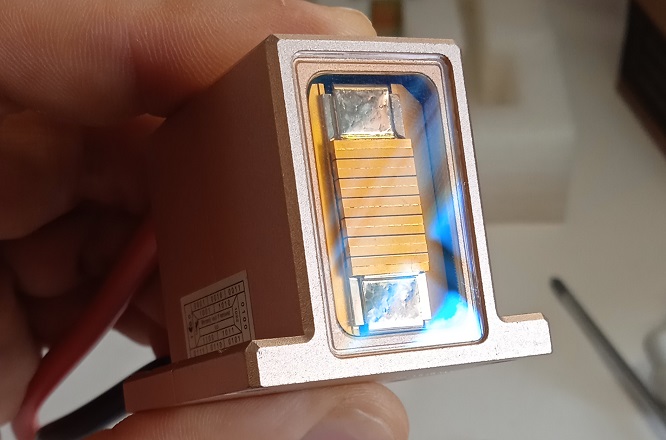 I highlight the importance of online consultations on the repair of laser equipment for hair removal. Many problems can be solved through online consultation. More than 5 years of repair experience allows us to suggest solutions to many problems associated with diode lasers.
If you are already sure that you need, for example, a diode stack, then you can send a photo and video of your broken part. Now the supplier has many intermediaries. Because of this, the price required is more expensive. I know exactly the direct manufacturers and I can find you the part you need.
Smart Android System 3 Wavelength Diode Laser Hair Removal Machine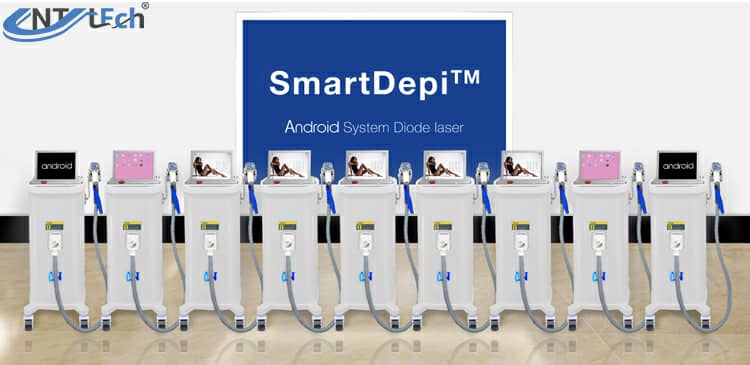 Advantages:
* Smart Android system
* 3 wavelengths covering the optimal treatment spectrum(808nm+755nm+1064nm)
* Virtually painless
* Proven safety record
* Suitable for all skin types and hair colors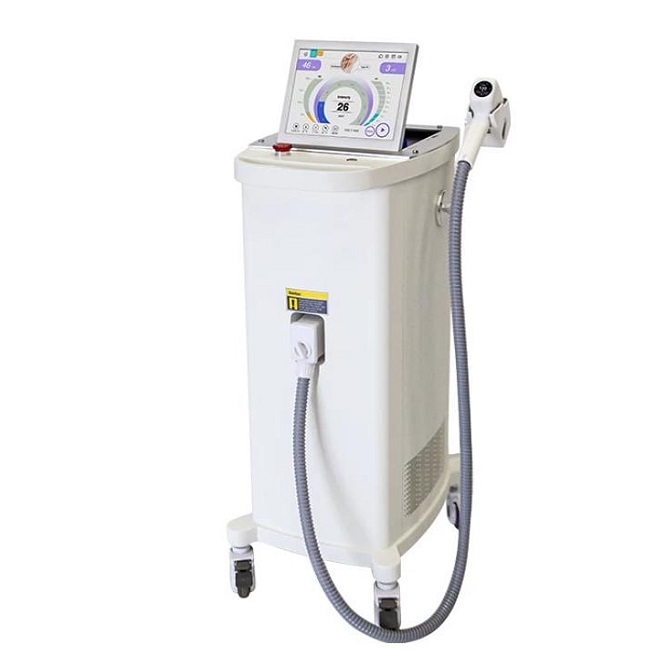 Function:
Professional permanent hair removal + Skin rejuvenation
Application: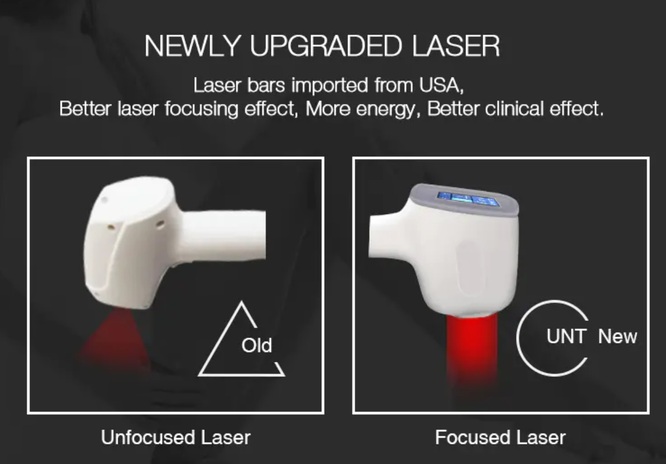 Simultaneous contact cooling, prevents burns and allows for more comfortable treatment. The specialized applicator allows you to treat large areas in less time than before.Whether you have light, dark or tanned skin, coarse or fine hair, UNT's hair removal solutions achieve maximum results for all areas of the body with treatments that are safe, quick and best of all- virtually painless.
Advantages:
Advanced Android system
Intelligent information processing
More superior user experience results/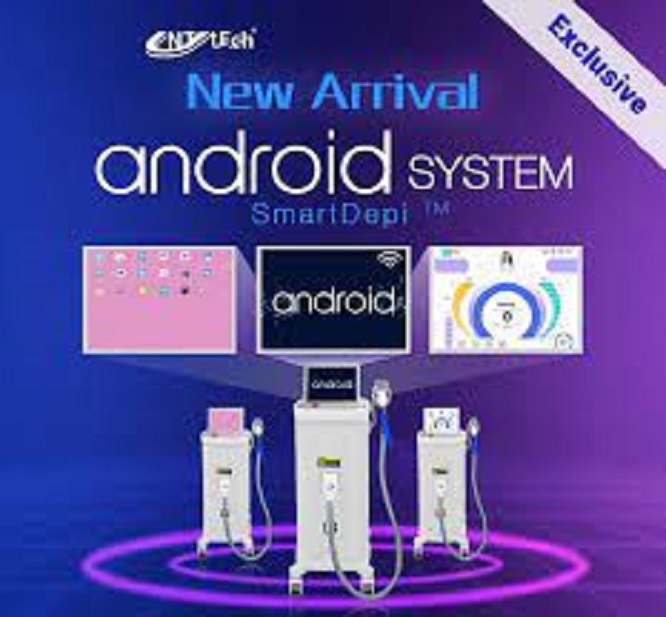 Smarter:
SmartDepi, which uses advanced Android system, is not just a machine that removes hair, but also supports Internet access, storage and intelligent information processing. Now, in the information age, smart clinics need smarter machines, and SmartDepi emerged at the right moment. Smart Clinic is a multi-faceted solution that provides a complete picture of your business; whether it is a single clinic or a chain.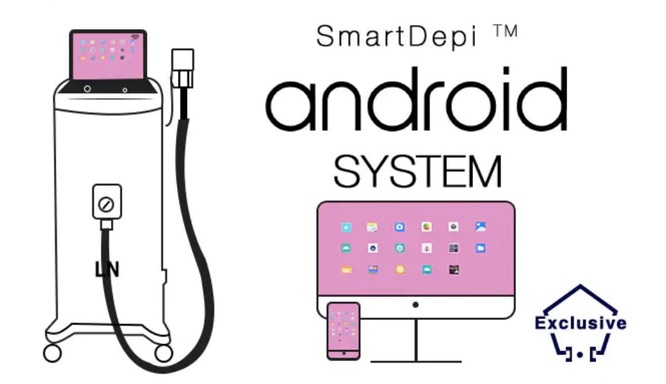 The smart interface intelligently guides the user to complete each step of operation. The registered user can directly access the last treatment parameters. The humanized design makes the treatment process more efficient. Smart Clinic presents clinical protocols on the screen, making hard-copy protocols a thing of the past.
Follow up on individual patient care, including areas treated, protocols, and date of visit. Monitor patient cases and needs, and contact them when their next treatment is coming up. Improve customer support and experiences, enhance clinical results and reinforce customer engagement and relationships.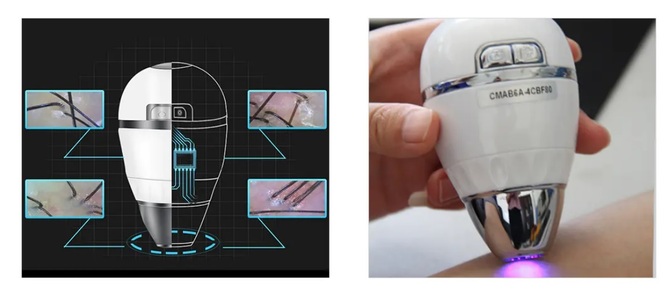 Skin detection:
Equipped with a skin analyzer, smartDepi supports skin detection function, high-definition camera, real-time tracking treatment effect.
More Laser Power:
500W 600W 800W 1000W 1200W for choice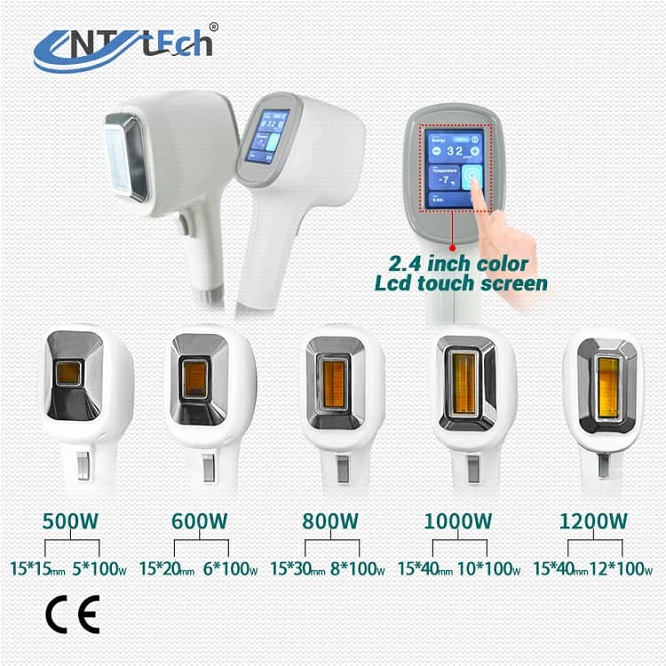 Better benefits for clinic:
1200w laser power and 6 cm² large laser spot. The bigger the spot size, the quicker treatment. The speed of treatment increased by 150% compared to the 500w laser spot. That is mostly significant when it comes to large treatment areas. This increase in speed (or decrease in treatment duration) is a major benefit for you the patient as well as the laser clinic. Spending less time in the clinic frees you as a patient to your preferred activities, and for the clinic the benefit is mostly financial — being able to treat more patients per day.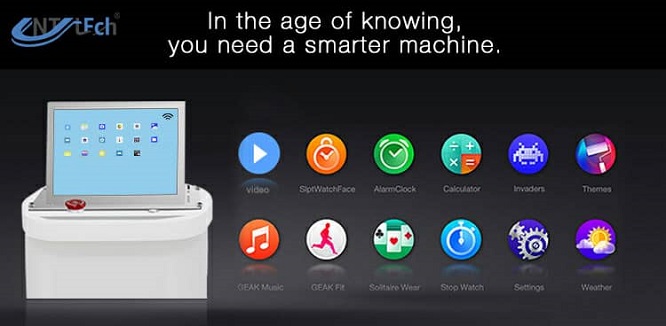 Technical parameters
Product model SmartDepi
System New upgrade smart android system
Electrical power 2400W
Energy supply 100-240V/50-60HZ
Wavelength 808nm / 808nm+755nm+1064nm
Cooling level 5 cooling level
Cooling system Water cooling+TEC 450W cooling(exclusive)+Wind
cooling+sapphire+Semiconductor cooling
Screen size of the device 12 inch android screen ( resolution 1024*768 )
Screen size of the handle 2.4 inch color touch LCD screen, same control with the machine
Machine memory 8G
Function Hair removal + Skin rejuvenation
Warning system Water temperature; Surface cooling; Water flow rate
Language choice English+Spanish+German+French+more languages...
NW/GW 65kg/75kg
Device warranty Whole machine 2 year+Life-time after sale service
Handle shooting warranty 20 millions