Romshi.com - a site where you will receive complete information before choosing a cosmetic laser. Information about what components cosmetic lasers consist of, how to choose the right equipment for work, how it is possible to repair it.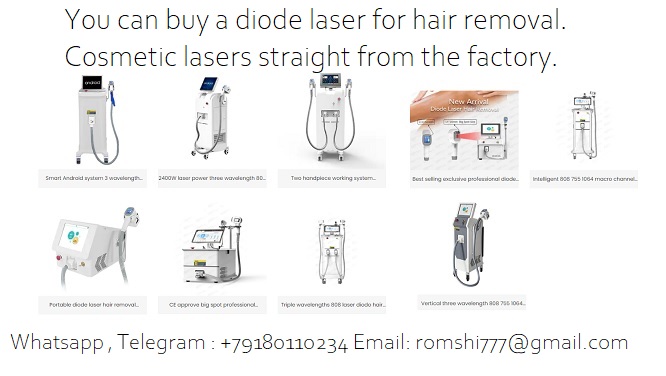 Good afternoon. Thank you for visiting Romshi.com. For your convenience, this site contains information on the device: 
How to Choose A Diode Laser Hair Removal Machine?
How to Choose A ND:Yag Laser System ?
How to Choose A IPL/SHR/E-LIGHT/OPT ?
After reading the information in these sections of the site, you will be able to have a broad understanding of cosmetic lasers. 
I would also like you to get acquainted with the new devices.
If you are interested in purchasing, you can write to me by clicking on the link. 
So de you can read the articles on the repair of cosmetic lasers. In these articles, I attach useful links for repairing lasers and buying spare parts. 
We are also interested in cooperation in the sale of cosmetology equipment.
Whatsapp , Telegram : +79180110234 Email: Адрес электронной почты защищен от спам-ботов. Для просмотра адреса в вашем браузере должен быть включен Javascript.  
 We sell all kinds of beauty machine in factory price, including laser beauty machine, aesthetic machine, mdeical CE approved beauty machine.